About Sketchy Notions ®
Sketchy Notions is a woman-owned small business that specializes in heartfelt watercolored paper goods for thoughtful gift-givers.
Our colorful and cheerful artwork is full of cats, plants, midcentury vibes and heavy dash of snark (with a few dogs in the mix, too).
At Sketchy Notions our goal is create colorful and cheerful stationery and paper goods that honor the art of gift-giving. Every product is a labor of love.
We are based in Los Angeles, California and carried in over 100 stores.
Gorgeous product photography and headshots by our talented friend, Amal Iqbal.
Interested in Wholesale?
Our Mission
We understand the struggle to find gifts that mirror your intentions, and that's why we pour our hearts into every detail. The delicate washes of color, the fine lines of the brushwork, and the intricate attention to detail reflect the care you put into choosing a gift that truly matters.
At Sketchy Notions, we honor the art of gifting. Our watercolored cards and original illustrations are more than just presents; they are reflections of your thoughtfulness. Explore our gallery of products and find the ideal gift that speaks volumes without uttering a word.
We aspire to create original artwork that spreads a little cheer, even on your gloomier days. We promise to work hard to bring you unique products that capture our love of analog mediums, snail mail, cats, plants and the occasional dog.
We strive to be inclusive as possible, creating cards for everyone and all occasions.
We do our best to spread some good by donating and contributing to an assortment of social causes and fundraisers, as well as donating annually to Arts Outreach.
We hope that our products and love of all things analog will help you decorate your homes, bring cheer to your daily lives, and help build meaningful snail mail connections with your friends and family.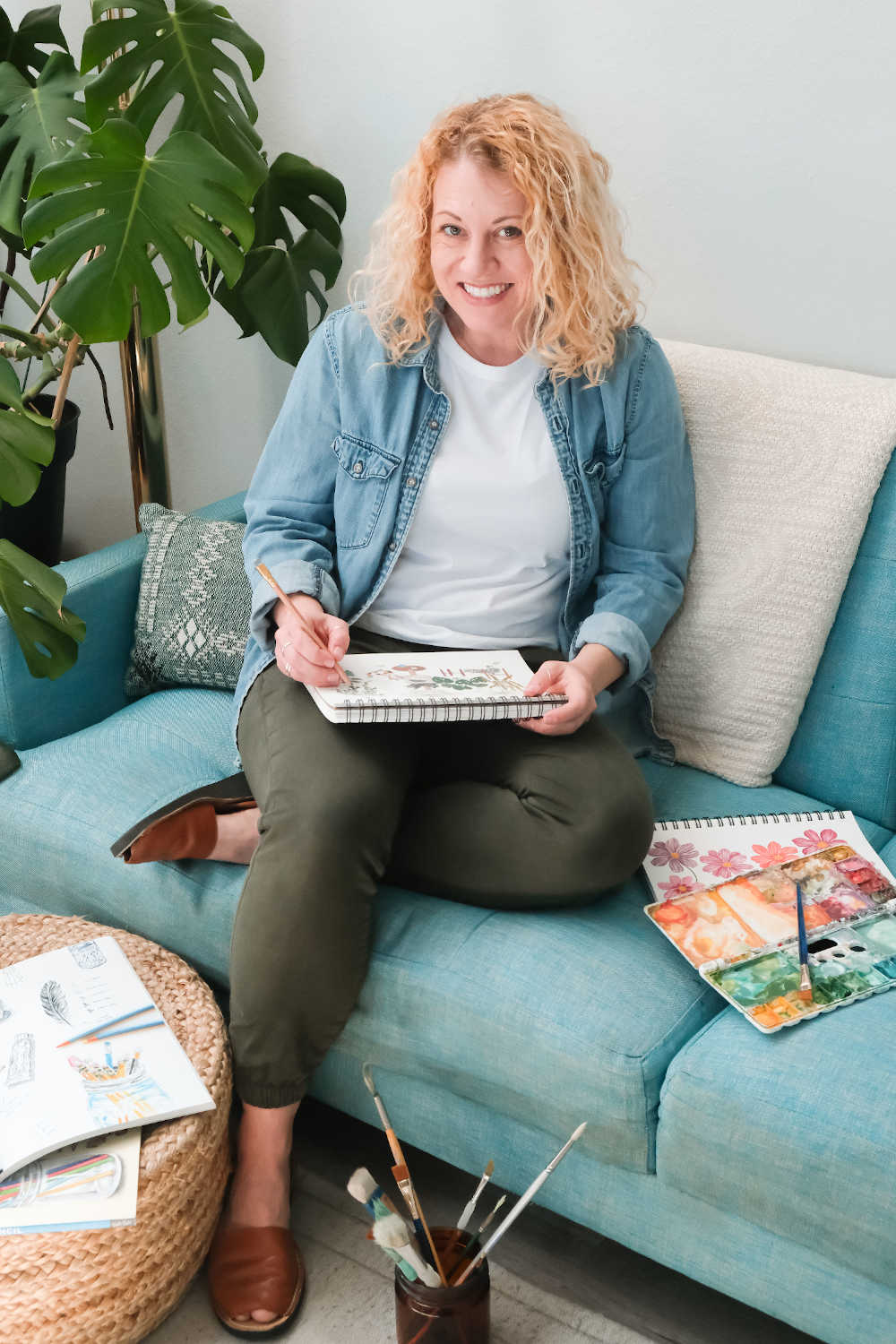 Hi! I'm Chelsea...
AKA the artist and crazy cat/plant lady behind Sketchy Notions
The TLDR: I'm an artist, author and art instructor who loves to watercolor. I'm a sucker for a gin & tonic, freshly baked chocolate chip cookies and will stop to pet every cat.
I got my BFA in studio art from University of Texas at Austin in 2010. When I'm not painting new cards or fulfilling orders, I also travel to teach art workshops and hosts annual retreats in Italy with my other business, Wanderful Retreats.
I have four published instructional art books: Modern Drawing, Your Year in Art, Modern Colored Pencil and Easy Drawing. 
Most days you can find me on the Eastside of Los Angeles, California with my husband and our two cats, Babka and Ginger.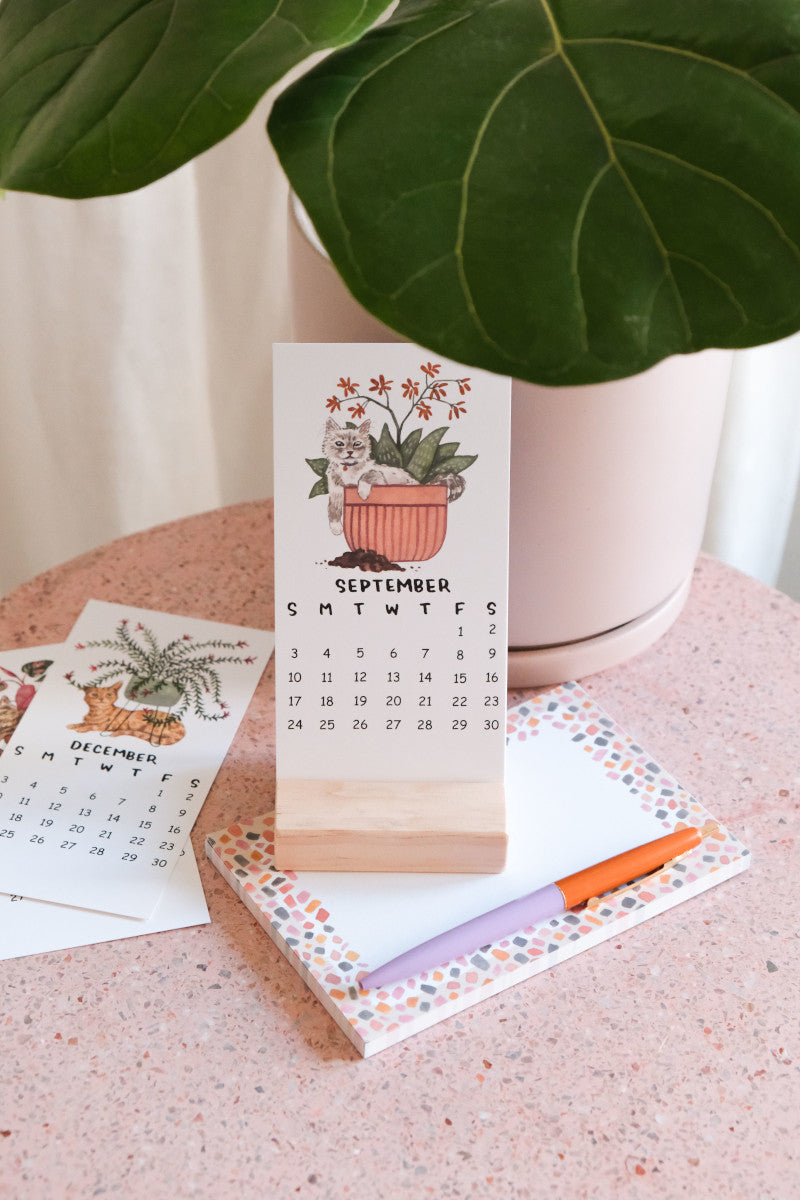 About Sketchy
Sketchy Notions started in 2009 as just a blog to share art. After graduating from the University of Texas at Austin with a BFA in Studio Art in 2010, Chelsea flew off to Italy for 2 years to fill sketchbooks and create while abroad.
In 2012, she returned to California and started turning her sketches and paintings into prints and greeting cards. Sketchy Notions has since grown to a collection of over 200 card designs for various occasions, as well as a variety of colorful and cheerful paper goods and products. 
Every Sketchy Notions product starts with original watercolors and hand-lettering before being edited, proofed, and packaged by Chelsea, often while watching horror movies, listening to podcasts or dancing around the studio to monthly playlists that she shares with newsletter subscribers (along with free monthly coloring pages).
Chelsea is never lonely in the studio with the kitterns Ginger and Babka usually snoozing on her lap or nearby.
Sign up for the newsletter
Meet the kitterns
Ginger + Babka

Meet the kitterns! Louie and Chelsea adopted these bonded Torbie sisters in January of 2022 when they were 2 months old.

It took all of a couple weeks before Chelsea incorporated them into Mother + Father's Day cards.

You can also find them in the annual Cat + Plant Calendar and in sticker form.

Get peeks at the kitterns on Instagram

Ginger

Ginger is 'in charge' of customer service... by in charge we mean she's usually on Chelsea's lap while she responds to your emails.

Babka

The official quality control and fulfillment kittern. You'll occasionally find her nibbles of approval on the corners of boxes and packing paper.